Identifying and addressing learning gaps in education is crucial. However, achieving this efficiently can pose challenges.
On May 3rd, CSDS hosted the Intensive Care Unit (ICU) Nurse Educators 2-day workshop. The event included nurse educators from ICU departments across Queensland Health and was led by nurse educators from the RBWH ICU, Rebecca Rashleighrolls and Nadine Edwards. Luke Wainwright, Assistant Nursing Director at CSDS, ran a session during this workshop. Luke guided the participants through brainstorming, voting, and pitch presentations to identify and address the most significant educational need. Following discussions during the workshop, the participants identified Electrocardiogram Rhythm Interpretation as the topic with the most impact.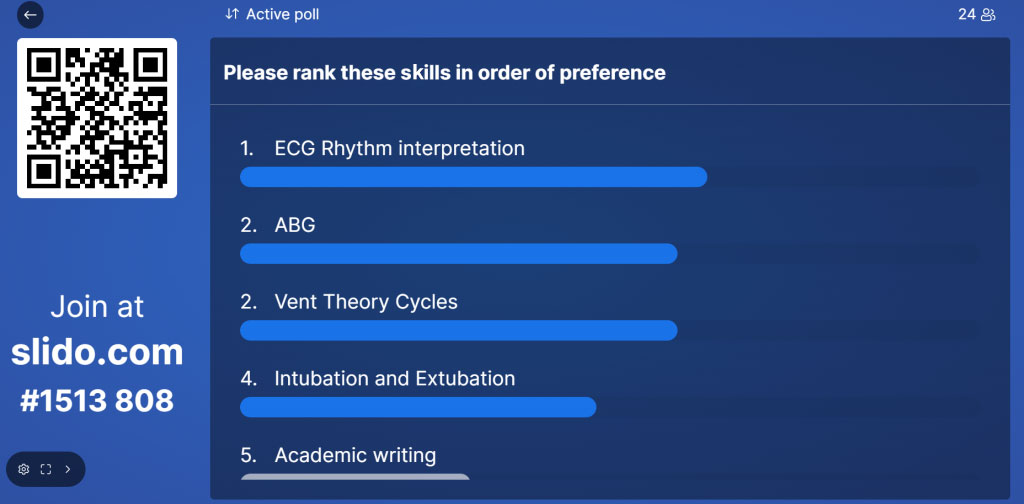 After the workshop, the Online Learning Team at CSDS worked with the facilitators to develop and launch an online course based on the chosen topic within a week. The team at CSDS combined existing modules of an Advanced Life Support online course and added new content to develop a customised online learning course – Electrocardiograph (ECG) rhythm interpretation (ECG-Online). The course equips clinicians with a thorough understanding of electrocardiography (ECG) and the skills required to interpret ECGs accurately.
The feedback about this online course has been positive so far. Matthew Derbyshire, a Nurse Educator from Townsville, shared his thoughts on the course content, "This looks amazing! It presents all the information in a clear and engaging format."
CSDS continues to discover new ways of streamlining the design and development of solutions that can address educational needs. In this workshop, using rapid data gathering and analysis and leveraging existing content proved to be an efficient method.
Have you discovered a learning gap or a need that could benefit from rapid data gathering and analysis? Reach out to the CSDS team via the CSDS Idea and Request Form.