CSDS has offered fit testing since 2021 when we took on the responsibility of managing the Fit Testing Program for Metro North Health. Since then, CSDS has tested over 52 000 staff members. Each staff member has at least 2 fit tests which brings the total number of fit tests to 104 000!
CSDS understands that one size doesn't fit all, especially when it comes to masks. That's why CSDS specialises in fit testing TGA approved masks, including both disposable and PAPR variants.
In addition to Metro North Health, CSDS has provided fit testing to other government departments such as Queensland Police Service, Australian Federal Police and Australian Defence Force. CSDS has also supported community services, nursing homes, private hospitals, general practice staff and hotel quarantine staff with fit testing.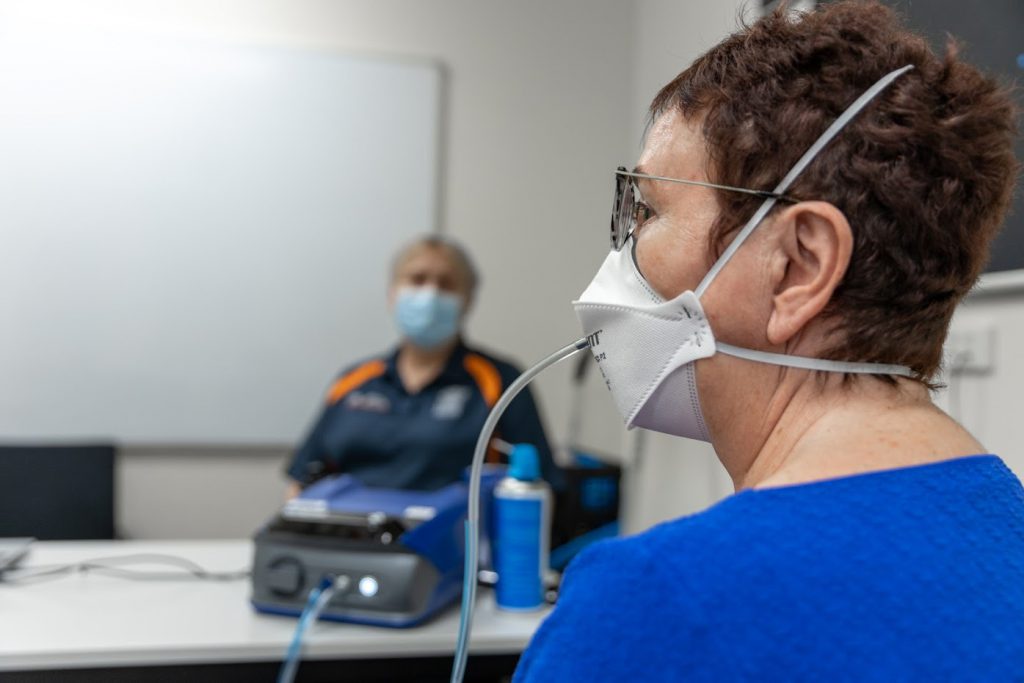 The convenience of choice
One of the biggest benefits of CSDS' fit testing services is the flexibility. Whether it's the convenience of having the testing conducted at your workplace or the option for staff to visit CSDS's location at Royal Brisbane and Women's Hospital campus.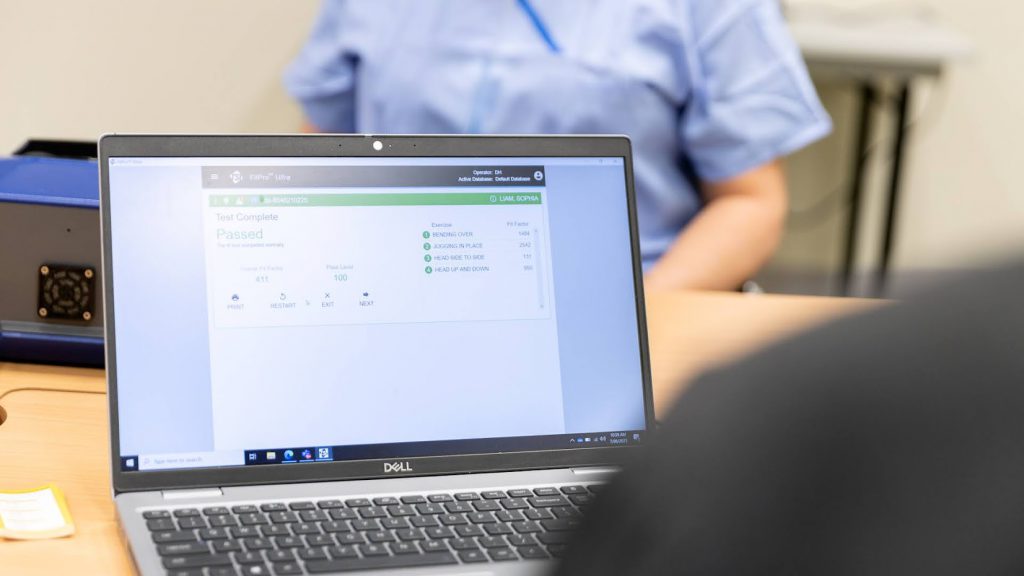 8 facts about fit testing
Facial hair matters: the seal of a mask can be compromised by facial hair.
Expertise is essential: CSDS offers a RESP-FIT accredited fit tester, ensuring the process' accuracy and effectiveness.
The clock is ticking: a fit test remains valid for 12 months.
Changing faces, changing tests: significant changes to a facial profile, such as weight loss, weight gain, surgery, or trauma, necessitate redoing the fit test.
The gold standard: CSDS employs the "Gold standard" of quantitative fit testing in healthcare.
After lunch testing: contrary to some misconceptions, it is allowed to eat before a fit test.
Clear the air: to ensure accurate results smoking and vaping should be avoided for at least 30 minutes prior to the test.
Swift and efficient: fit testing process typically takes between 15 to 20 minutes.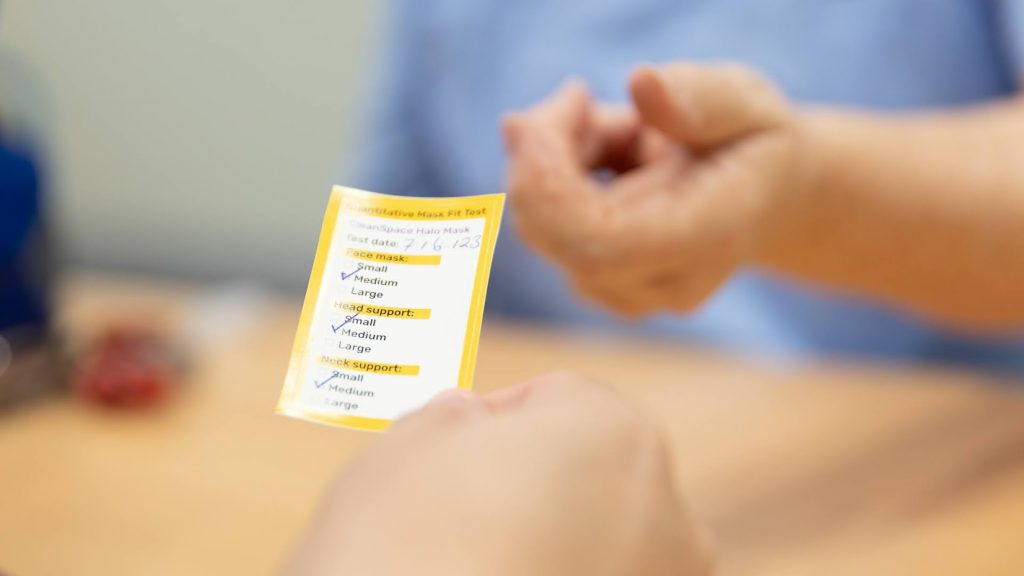 For more information or to book, please call CSDS reception on (07) 3646 0294 or email MNHHSFitTestingProgram@health.qld.gov.au

Do you have ideas or requests for improving healthcare through training, collaboration and innovation? Reach out to the CSDS team via the CSDS Idea and Request Form.